Travel number: 77
Print trip
8000 Meter Mountains, Bengal Tigers and Buddhist Monasteries
18 days
Himalaya Trekking, Himalaya Trekking, Multi Active Cultural Tours, Multi Active Cultural Tours
Number of participants: from 2 participants
Requirements: 6 von 10

Physical fitness is necessary for the intensive seven-day trek up to 5000 meters to the Goechala Pass.
A journey through West Bengal and Sikkim
The 18-day round trip through the northeastern part of India begins in Calcutta. From here we will drive south into the mangrove forests of the Sunderbans to see the Bengal tiger here during a boat tour in the river delta. Then it goes up to the north to Sikkim. In addition to visiting Buddhist monasteries, the highlight here is the seven-day trek in the Kachenjunga National Park. It goes up to 5000 meters to the Goechala Pass and we can enjoy spectacular views of the surrounding Himalaya. Of course, the view of the eight-thousand-metre Kachenjunga is something very special.
At the end of our trip we will visit the tea region around the mountain station Darjeeling and take a ride with the ancient Toytrain.
Day 1 Arrival in Calcutta
You will be picked up from the airport in Calcutta and taken to the hotel. During a dinner together we will discuss the tour in detail. Overnight: Hotel (-/-/D)
Day 2 Kolkata Sightseeing
Today we will take a guided sightseeing tour through the former capital of the British. The seventh largest city in India is an industrial and cultural center and famous for the Khalighat Temple – a temple dedicated to the goddess Khali. We will visit the temple and Mother Theresa's House, taste the famous Bengali dessert Gulab Jamun, stroll through the alleys of the old town and through large flower market. Overnight: Hotel (B/-/-)
Day 3 Excursion to the Sunderbans
The Sunderbans (translated as "Beautiful Forest") are the largest mangrove forests on earth. The sprawling estuary of Brahmaputra, Ganges and Meghna is difficult to access and offers a unique ecosystem. This is where the rare Bengal tiger is at home.
We will start early in the morning by car to Godkhali and then by ferry to the island of Gosaba. Here is a market for the approximately one hundred surrounding villages. Our Eco village is located on another island. After lunch we will take a walk through the rice fields and villages of fishermen and honey collectors and get an intensive insight into the culture of the people. There are no cars or electricity here, which makes this place very special.
In the afternoon we will take a small boat tour on the rivers through the Mangrove forests. In addition to the most diverse birds, such as eagles, cormorants and the king fisherman, we will also spot rare crabs and fish.
After sunset we will return to our Eco-village. After a dinner and a small cultural music program you can either sleep in one of the small village cottages with solar energy or on our houseboats. Overnight: Eco-Village (B/L/D)
Day 4 Safari through the Sunderbans by boat
We start early in the morning and will spend the whole day on the boat safari through the mangrove forests until sunset. We will climb on three lookout towers and try to spot the crocodiles, dolphins, deer, wild boars and of course the famous Bengal Tiger. On the boat we are served breakfast and lunch, as well as refreshments. After sunset we will drive back to Calcutta and arrive at our hotel in the evening. Overnight: Hotel (B/L/-)
Day 5 Flight to Bagdogra- Gangtok. Distance 125 km/ 4 hours
We will fly to Bagdogra and from here we will continue to Gangtok in Sikkim. We check into our hotel in Gangtok. Overnight: Hotel (B/-/-)
Day 6 Gangtok
Today we will visit Gangtok. We drive to Rumtek Monastery, the most famous Buddhist monastery in Sikkim, and later visit the Tibetan Museum. The nearby Do-Drul Monument is the largest so-called Chorten in Sikkim. We can also visit the flower show to get to know the most diverse orchids and native plants of Sikkim. Then we visit the small but beautiful monastery of Enchy, which is located from a small hill above Gangtok. Overnight: Hotel (B/-/-)
Day 7 Gangtok- Yuksom Distance 120 km/ 5 hours
After breakfast we drive to Yuksom, the starting point of our trekking tour and ancient capital of Sikkim. It was here, in the small sleepy village, that the first king of Sikkim was crowned by three Lamas in 1641 to establish a kingdom in which the Nyingma practice would be protected. We will visit the small village with the Norbu Ghang Chorten and the Stone Throne (here the king was crowned). Overnight: Hotel (B/-/-)
Day 8 Yuksom- Bakhim
12 km/ 6-7 hours; maximum height – 2720 meters
Today our trek starts! A hard climb leads us through a beautiful vegetation with magnolias, rhododendron and orchids and over two streams. There are also brown and black bears. Near a stream we will stop for lunch. Bakkhim consists of a small forest house and a few huts with Tibetan flags. We pitch our tents a little above in the forest. Overnight: Tent (B/L/D)
Day 9 Bakhim- Phedang
6 km/ 3- 4 hours; maximum height – 3745 meters
After breakfast we will wander through a dense forest to the former village of Tsoka. In the past, Tibetan refugees used to live here from cheese production and vegetable cultivation. The authorities of the Natioanlpark relocated the people from the former beautiful village. Only an old monastery is preserved. We continue on a good path through Rhododendron forests. On the green pastures of Phedang we will build our camp. Here we have a spectacular view of the Himalayan mountains and will sleep at an altitude of 3745 meters to prepare for the next higher camps. Overnight: Tent (B/L/D)
Day 10 Phedang- Dzongri
5 km/ 3 hours; maximum height – 4050 meters
It goes steeply up to Deorali, one of the best viewpoints on the Kanchenjunga. From here it goes gently uphill and downhill to our camp in Dzongri. Here we will pause a little and then climb uphill for about an hour to the Dzongrila Pass (4417 m). From here we have a great view of the summits Rathong, Frey and Kang. From here we would continue towards Nepal, but we descend again to the camp.Overnight: Tent (B/L/D)
Day 11 Dzongri – Thangsing- Lamuni
12 km/6-7 hours; Maximum height 4200 meters
Early in the morning we will go to the Dzongri viewpoint around the beautiful view of the Kanchenjunga mountain range at dawn.  So early in the morning it will be cold, but the effort is worth it: The view of the highest mountains at sunrise is unique! We will return to the camp, warm up with a hot cup of tea and then trek to Thangsing after breakfast.
It will be a leisurely hike with some descents. A little steeper down it goes to the Rangit River. We cross the river over a wooden bridge and then climb uphill through dense Rhododendron forest to the green Thangsing pasture. Overlooking the Pandim summit and other mountains, we will have our lunch and then hike for another two hours to our nearest campsite. Overnight: Tent (B/L/D)
Day 12 Lamuni- Goechala- Thangsing
14 km/ 7-8 hours; Maximum height 5000 meters
Today is a special day: it goes to our highest point of the trek, up to 5000 meters to the Goechala Pass. It is located at the foot of Kachenjunga. Throughout the ascent, we will have a spectacular view and the pass with its Tibetan flag blowing in the wind offers a very special experience. Later it goes back on the same way to Thangsing at 3900 m. Overnight: Tent (B/L/D)
Day 13 Thangsing- Choka
16 Km/ 6-7 hours; Maximum height 3050 meters
We continue the descend, experience the unique landscape from the other direction and this time we will spend the night in Choka. Overnight: Tent (B/L/D)
Day 14 Choka- Yuksom
14 km/ 06 hours; Maximum height – 1780 meters
Our last day of trekking with the end in Yuksom. Here a hotel room with a soft bed and a hot shower is waiting for us. Overnight: Hotel (B/L/D)
Day 15 Yuksom- Kechopalri- Pelling 60 km 3 hours drive
After breakfast we drive to Pelling and visit the holy lake Kechopalri on the way. This lake is sacred to both Hindus and Buddhists and is also known as "the lake of desires". The story is told, that wishes made here at the lake come true. We reach Pelling, a tourist resort with beautiful views and visit the nearby Pemavangtse and Sangha Cholling monasteries. Two very special monasteries – one has a unique architecture, the other enchants with a great view. Overnight: Hotel (B/-/-)
Day 16 Pelling- Darjeeling 140 km 6 hours drive
Today we drive to Darjeeling. The former British "Hill Station" is known for its mountain views and tea. To the village of Tista we drive along a river, then it goes steeply uphill to Darjeeling through teak and salt forest and on through the tea plantations. Overnight: Hotel (B/-/-)
Day 17 Darjeeling (With the option to go to tiger mountain at sunrise)
We walk in the early morning to the "Observatory Mountain" . Here is the Mahakal Temple, where Hindu and Buddhist priests perform their rituals side by side. Later we take a one-hour drive with the so-called "Toytrain". In the afternoon we visit a tea garden and the Tibetan Refugee Centre and can also visit the Mountaineering Institute. Overnight: Hotel (B/-/-)
Day 18 Darjeeling- Bagdogra 100 km /3.5 hours and connection flight to Calcutta, Delhi or home
It goes to the airport in Bagdogra. If you are not flying directly back home, we will be happy to help you with your further travel planning to Delhi or Calcutta! (B/-/-)
included services:
All accommodations in two-person rooms (extra charge for single rooms) with breakfast
Complete transport
English-speaking guide
Flight Kolkata-Bagdogra
Sightseeing in Calcutta
Two-day trip to the Sunderbans with full catering and boat safari
Seven-day trek to Goechala (complete camping equipment, mountain guide, cooking team, load horses/carrier) with full board
Ride with the Toytrain
Entrance fees/permits
Not included services:
International flight (return flight from Bagdogra)
Unmentioned meals and drinks
Tips
Visa
The best time to travel is october to December and also March to May, although there may still be plenty of sniffin in spring.
Prices:
from 2 participants 2899 Euro per person
from 3 participants 2399 Euro per person
from 4 participants 2199 Euro per person
from 5-6 participants 1999 Euro per person
from 7-8 participants 1849 Euro per person
Day 1 Departure from abroad and arrival in Delhi, India
Transfer from the airport to our hotel (overnight stay at the hotel).
Day 2 Visit to Temple and Ngo in Delhi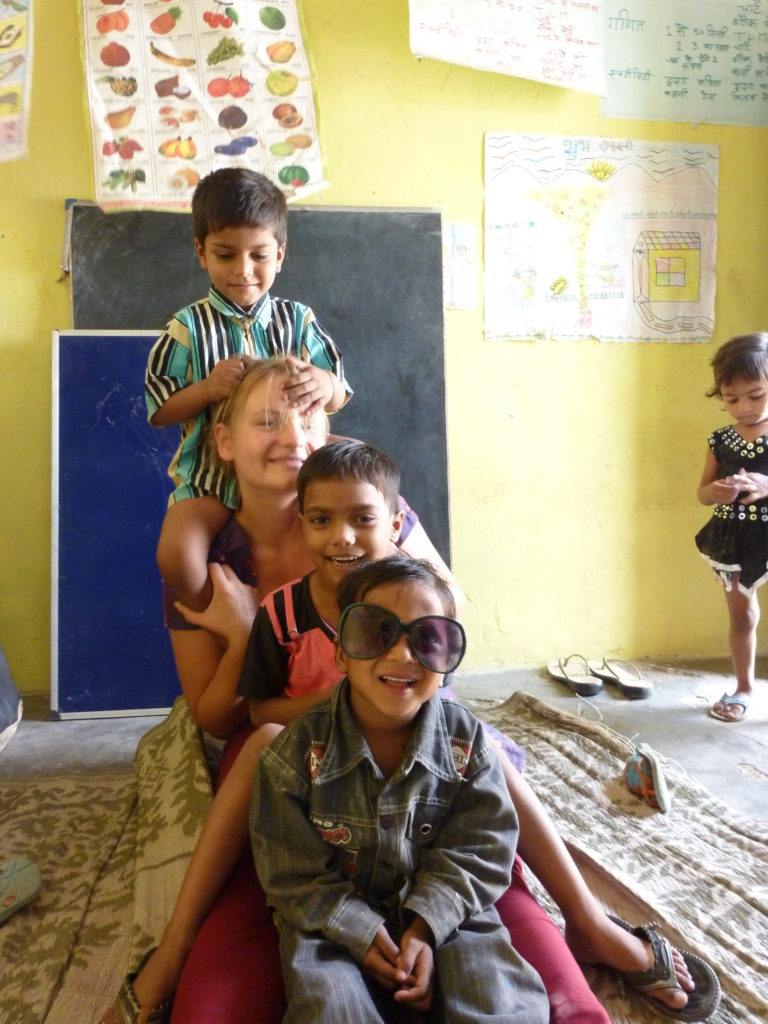 Today will be a very special day. In the morning we visit the NGO "Chetna", which takes care of street children. We will interact with the children, hold a yoga class together, and then have a happy lunch with the children. In the afternoon we will visit the Iskon Temple to participate in the magical Arti (fire ceremony). (Overnight stay at the hotel) B/L/-
Day 3 Train ride to Shimla (1800 m)
Today we are taking you for a real highlight: we will take the infamous toy train to Shimla, the capital of the mountain state of Himachal Pradesh. The line was opened in 1903 and runs over 800 bridges, through 102 tunnels and 900 curves. The landscape is unique! In the afternoon we will visit the popular Jakhu Temple to pay our respects to Hanuman, the God of devotion. The 30 m high statue on the hill you will see from everywhere in Shimla. We will reach our accommodation. The Woodville Palace is an old British Freemason with a large garden and perfect for a relaxing yoga class before we enjoy the royal dinner. (Overnight stay at the hotel) B/-/D
Day 4 Trip to the Sahara 160 km , 5 hours
Yoga class in the early morning. Today we continue our journey deeper into the Himalayas. On this five-hour drive we will experience a beautiful landscape with snow-capped mountains, apple and fruit orchards and the mighty river Satluj, whose course we follow upwards until we turn on a steep road to Sarahan (2300 m).
Sarahan is tiny but beautiful. It is dominated by the Shrikhand-Mahadev summit (5227 m). Saharan was the ancient capital of Rampur Bushehr, one of the largest areas in the mountains around Shimla. We visit the place with its ancient temple, followed by an evening meditation. (Overnight stay at the hotel) B/-/-
Day 5-8 Four Days Bhaba Pass Trek (4950 m) from Kafnu (2390) m to Mud (3600 m)
The four day hike starts after a two hour transfer from the village of Kafnu.
For some of you, this four-day trek may be the highlight of the entire tour, for others it may be a little challenging to be pulled out of the comfort zone of a soft bed and a daily shower. Still others may have difficulty crossing the 4950 m high Himalayan Pass. But believe me, for all of you, these four days in nature, far away from civilization, will move something deep inside you.
We are accompanied by an experienced team of mountain guides, helpers, horses and a cook. We will hike for 4 to 8 hours a day, enjoy the change of landscape from green pine forest to alpine terrain with snowfields and loose gravel, and spend a nice time with the whole team in the evening while cooking delicious vegetarian Indian food. In the morning and in the afternoon we will hold small yoga and meditation sessions.
Crossing a pass almost 5000 m high is not easy, but you will be overwhelmed once you are at the top of the world.
During this hike we enter the dry mountain desert of the Spiti Valley. Basically, the whole landscape will change drastically, and for the next week or so we will hardly see any natural green. Instead, we will reach the first Buddhist mountain villages. Remotely situated, these people live almost independently of the barley and the elevations they grow and the yaks and goats that feed them. The first village we will reach is located in the Pin Valley and is called Mud. (Overnight in tents) B/L/D
Day 9 Mud to Kaza via Dhankar (50 km)
During the two-hour drive to Kaza we will stop in Dhankhar. The Dhankar Monastery, a monastery more than 1000 years old, is built on a steep mountainside. The atmosphere invites for a little meditation. After lunch we drive on to the small capital Kaza. At Hotel Deyzor, a warm shower and a soft bed await you. We stroll through the market and can enjoy a warm and comforting noodle soup. (Overnight stay at the hotel) B/-/-
Day 10 Day Trip to Langza, Comic (4600 m) via Hikkim (4500 m)
The village of Langza is one of the highest villages in Asia. In the area we have the chance to find prehistoric marine fossils and mussels. The golden Buddha can be seen from afar. Afterwards we drive or hike to an old monastery in the village of Komik and on to Hikkim to the highest post office in the world. Of course, yoga is also offered in the morning and in the evening. An interesting activity for the day is a mountain bike tour (overnight stay in the hotel) B/- /D
Day 11 Ki Monastery and Kibber Village (4200 m)
In the early morning we will take a short transfer to the Ki Monastery to join the morning ceremony and meditation lead by the Buddhist monks. Built in the 14th century, the monastery is one of the largest in the Spiti Valley with up to 200 monks living here. After a visit of the Gompa we hike up to the village of Kibber. Kibber used to be for very long the highest village with electricity.
From the balcony and dining area of our beautiful homestay we can observe the ongoing village life. Our host treat us with traditional meals and we will enjoy a deep Yoga practice in this special atmosphere. (Overnight in homestay) B/-/D
Day 12 Camping at Lake Chandratal (100 km), 4 hours + 3 hikes
While the locals bring their yaks and goats to the mountains for grazing, we will do our morning yoga practice before continuing our journey to Lake Chandratal.
We will pass the last villages of Spiti and then drive up the 4500 meter high Kunzum Pass. From the pass itself we not only have a fantastic view of 6000 meters high mountains and fascinating glaciers, but there is also a small gompa (Buddhist Shrine) . Here, all vehicles make a clockwise loop around the Gompa before continuing the journey. It is also said that the wishes expressed here are being fulfilled. It's up to you whether you want to take a three-hour hike down the pass to the beautiful moon-shaped Chandratal Lake or take the bumpy road by car. We will camp in a luxury camp near the lake (overnight in the camp) B/-/D
Day 13 Chandratal to Manali 130 km, 6 hours, over the 3970 m high Rothang Pass
Today we leave the dry mountain desert and head into the Kullu Valley – a valley full of greenery. Only when you smell grass and trees again will you realize how important these oxygen-giving plants are.
But before we reach the Kullu Valley, we will have to survive one of the bumpiest roads in the world. This 70 km long route is mostly covered under a large layer of snow and is only open for a few months of the year. The Jeep-Trek is more like a riverbed than a road, so the driver will drive very slowly. There are no villages between Kunzum pass and the Rothang Pass, but 2 small dhabas (simple places to eat and stay). Once we are on the Rothang Pass, it is very likely, that we will also be confronted with dense fog and monsoon rain.
In the evening we reach Old Manali, a very nice little backpacker village in apple orchards. (Overnight stay at the hotel) B/-/-
Day 14 Day in Manali
Enjoy a day of optional yoga, massages, shopping and relaxing time in the restaurants. You can also accompany us on a trip to the neighboring village of Vashisht and take a hot sulphur spring bath there. (Overnight stay at the hotel) B/-/-
Day 15 Drive to Chandigarh and journey home
After an 8-hour drive we reach Chandigarh. From here, take your return flight home. (If your flight leaves the next day or from Delhi, we will help you arranging transportation to Delhi or booking a hotel in Chandigarh) B/-/-
Included services:
10 nights in hotels, guesthouses or homestays
Complete transport as mentioned by bus, car/mini bus, train
Tour Guide for complete trip
Yoga teacher for complete journey with daily yoga classes
Meals as advertised (B: Breakfast, L: Lunch, D: Dinner)
Four Days Trek with:
4 nights in a tent (sleeping bag, mattress)
Kitchen tent, dining tent, toilet tent if necessary
Mountain Guide, Cook, Helper
horses with horse guide
Not-included services:
International flight
Flight Chandigarh-Delhi (can be booked with us for approx. 50 Euro)
Visa
Unmentioned food and beverages
Fixed date:
14.08-29.08.2021
2050 Euro per person (4-12 participants) single supplement 350 €
The tour is also possible as a private tour on individual dates. Please contact us.
About trekking in the Indian Himalayas with Chalo! Travels
Mountain guide and trekking team
On all our treks we have at least one (for larger groups of 6 participants two) trained local mountain guide. Our mountain guides have all completed at least the Indian mountaineering training, many of them have also completed the advanced courses.
They are familiar with the trekking routes and know the terrain excellently. All our mountain guides speak English.
In addition, there is a local team consisting of a cook (if the group consists of only two participants, the mountain guide also takes over the tasks of the cook), helpers, horsemen with horses or Nepalese porters, depending on the type of trek.
All our team members have been working with us for years, are very friendly and always strive to provide our guests with a great trekking experience. Their English (besides of the Guide) is rather mediocre or non-existent, but this is not necessarily a hindrance to communicating with them.
Trekking routes
The trekking routes are designed according the skills of our guests and are all feasible for a person with a good fitness level, unless otherwise mentioned. The daily routes are between five and eight hours long (with breaks) and an average increase of around 500-800 metres of altitude is completed.
In between, rivers may have to be crossed. The paths are partly well developed, but sometimes also almost non-existent. On our trekking routes there are hardly any villages in between, so we will take enough food for the whole tour.
On our treks we cross passes, snow or glaciers. On steep slopes, we have safety equipment with us.
Daily routine (Depending on the length and intensity of the trek, the times may vary)
7: 00 am Get up with Tea
7:30-8:30 am Breakfast
7:00-9:30 am Dismantling of the camp
8:00- 9:30 am Start Trek
1:00 pm Lunch on the way
3:00-5:00 pm Arrival at the camp and camp construction
3:30-5:30 pm Snacks
7:00 pm Dinner
Altitude and altitude sickness
Altitude sickness is a very important topic that should not be underestimated, especially during our trekking tours in the Indian Himalayas. At altitudes above 3500 m, our body has to slowly get used to the low air pressure, which also causes less oxygen to enter our lungs. The first signs of altitude sickness are headaches, which are accompanied by dizziness, nausea, insomnia and loss of appetite. It becomes problematic when water accumulates in the lungs and brain and edema occurs. Then only the immediate descent to lower altitudes will help. To prepare for the heights on our treks, we will either spend a few nights at high altitudes before the trek or slowly ascend during the trek to acclimatize. If we notice that there are problems with our guests (each person is otherwise able to acclimatize, regardless of age, gender and fitness level), it may happen that either the entire group or the concerned participant descends/returns with a team. In addition, it makes sense to take an emergency drug for altitude sickness. For this, it is best to consult the pharmacy or the travel doctor. For certain treks we will also have oxygen with us.
Luggage
Each trekking participant is responsible for his own clothes and personal belongings. Depending on the trek, we are either  with horses or porters. If we have load horses, one bag per participant can be loaded onto the horse. In the case of treks with porters, all personal luggage must be carried independently. Tents, sleeping bags, mattresses and food are carried by our porters.
For trekking tours with horses, a day backpack with space for the lunchbox, a water bottle and warm overcoat clothing should be taken with you. Here to the complete packing list for our trekking tours.
Meals
During the trek there will be a vegetarian full catering. Water is either boiled or we have a water filter with us.
Breakfast (daily selection):
Coffee/Tea
Oatmeal porridge/muesli/cornflakes/Indian porridge
Indian breakfast
Sliced fruit/vegetables
Lunch (mostly lunchbox), sometimes warm in the camp
Sandwiches/Indian (rice, chapati, vegetables)/potatoes
Juices
Chocolate
Fruit
Snacks
Tea/coffee
Cookies
French fries/Indian snacks
Soup
Dinner (depending on the length of the Trek mix of Indian/Chinese/Continental)
Vegetable dish
Lentil dish
Rice/noodles
Chapati
Salad
Dessert
Accommodation and camp
We have very comfortable and spacious two-man tents. Our mattresses are practical but simple if there are problems with sleeping on hard surfaces, please take your own mattress with you or order from us. Our sleeping bags are freshly washed and have a very good quality with comfort zone up to -5°C/extreme zone up to -20° C. It is recommended to bring personal indoor sleeping bags.
In addition, we have a spacious dining tent with tables and chairs, a kitchen tent for the team and a toilet tent. For treks up to 4 people, the kitchen tent can also act as a dining tent at the same time.
For trekking tours with porters, we will take our smaller, lighter tents with us and do without a toilet tent.
Weather
In the Himalayas, temperatures fluctuate widely. While it can get warm up to 25°C during the day and the sun is not only warming, but also very intense (sun protection is a must), it can also cool down significantly below the minus-grade at night, especially in the months end of September and October, as well as in June. There may also be weather changes with snow on the passes.