3. May 2018 – 12:50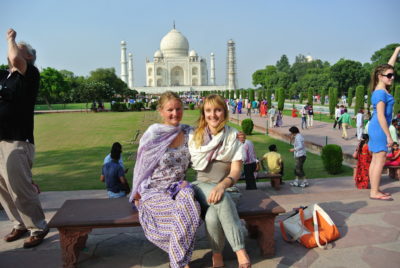 No, we are not expecting a baby, but Gracy from Germany. Gracy – fun-loving, travel-loving and interested in culture – will live, travel and work with us in India/Manali for six months from 15 May. Gracy travelled India with Chalo! Travels already  and brings a lot of experience in the travel business through her work with a German tour operator and her geography studies. We look forward to your support!
If you feel like living in India for a while and to gain experience in the tourism industry, you can apply by mail (info@chalo-travels.com). We are looking for open, culture-interested and flexible travellers with experience in the following years:
Travel
Social Media (Facebook)
Photos/Videos/Graphic Design
Journalism/creative writing
Webdesign
Or do you have other talents or interests that can be valuable to us? Then write to us! We offer accommodation and catering in Shimla with the possibility to participate in our trips and excursions and to be able to work independently and creatively in a travel company.